Your Family-Owned and Locally-Operated Uniform & Linen Provider
For years, many of the businesses that we work with have come to us for their uniform and linen needs because we are a family-owned and locally-operated business. Our surrounding communities, businesses, and customers have helped us grow into who we are today and have kept us going for over 80 years!
When it comes to the level of personal service, national providers can't hold a candle to the local guys like us. Over the years, several businesses just like yours have made the switch from a national provider to a local company like ours. If you are looking to start a new program or to change from a national provider to a local one, here's a little more convincing: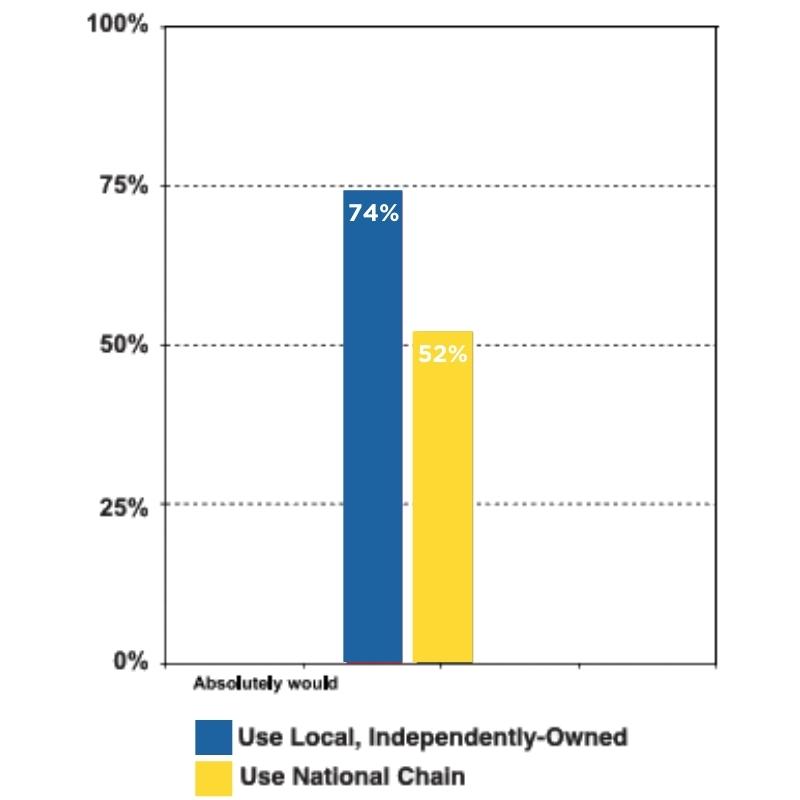 What Are The Benefits of a Local Provider?
When you choose a national provider, you are simply a number that impacts their bottom line. At General Linen, we pride ourselves on treating customers like they are a part of the family. When you are treated like a member of the family and not just a number, you can see and feel the difference. Partnering with a local provider gives you several benefits you may have never considered, including:
On-Time and Complete Deliveries
As a local business, we know the importance of a fluid work process. You want your linens and uniforms on-time and complete, so we go the extra mile to ensure everything in your order is accounted for.
Ease of Communication
Getting the runaround when you are on the phone is not good for business. Why spend 30 minutes on the phone trying to get one question answered when you could spend 30 minutes negotiating a new contract with a local provider?
When you call General Linen, you won't have to climb the phone tree, you will have a real employee within minutes!
Upfront and Honest Pricing
When you are negotiating a contract, you always want to make sure to "read the fine print." Some national providers will include hidden frees in the contract, as well as give you surprises on invoices.
At General Linen, we point out all of the fees and you will not get any surprises on your invoice from us!
The difference between local vs. national providers is clear. After switching from a national to a local uniform provider, these customers reported higher levels of satisfaction in multiple aspects of their rental programs.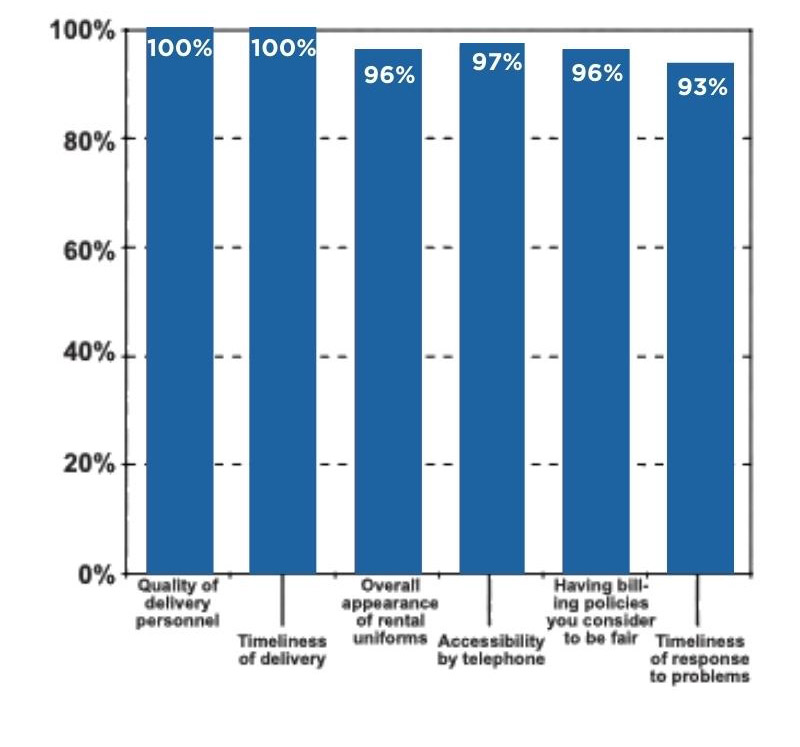 We Are Dedicated To Help You!
With a dedication to the industries that we support, including our medical linen division, we are ready to assist you in your switch from your national provider to General Linen. Contact us today to get started!