General Linen in Hopkinton, MA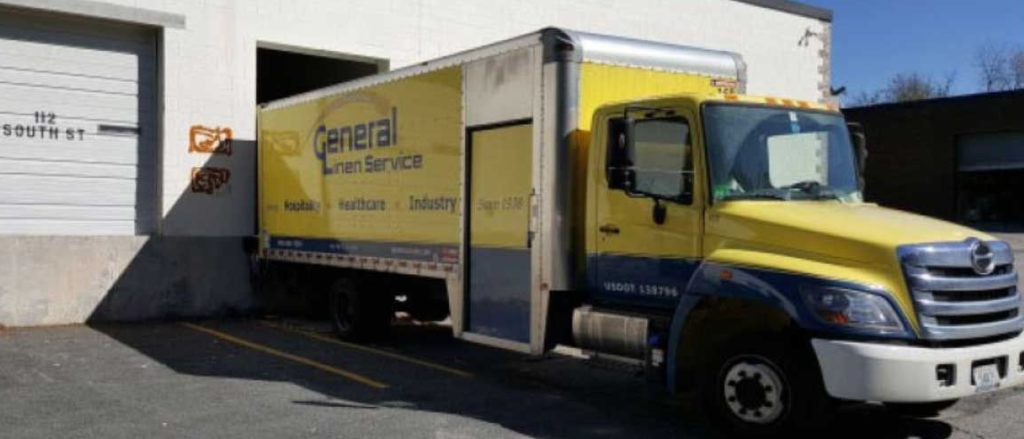 General Linen, Hopkinton, MA
112 South Street
Hopkinton, MA 01748
Hours: Monday – Friday 8 a.m. – 5 p.m.
Phone: 800-582-7209
Serving Businesses throughout the
Hopkinton area
Our Hopkinton, MA facility is our newest General Linen location. We know you have many other things to prioritize when running a business, so let us take some weight off your shoulders. Our uniform and linen rental and laundry services are all-encompassing. We specialize and provide service in the following areas: healthcare, food and beverage, hospitality, corporate and industry uniforms, dust control and facility services.
Unlike national companies that care more about quantity of sales over quality of customer service, General Linen is dedicated to ensure the best customer service you won't get anywhere else with our 5-star promise. We promise total quality control, the highest standards, a dedicated linen service expert team, on-time delivery, and environmentally safe practices. We are Clean Green and Hygienically Clean Healthcare certified by TRSA, and are a Rating A+ accredited business by the Better Business Bureau.
The businesses of Hopkinton understand that having success through image is all in the details and we take pride in our dedication to paying attention to the details and having your first-time customers become repeat customers. Having a local provider means that you see us out and about in your local community, whether it is delivering to you or we're grabbing a bite at Arturo's Ristorante, you will always see us with a smile.
We are proud to be providing service to the businesses of Hopkinton.
If you are in need of a uniform rental program or linen and uniform laundry service in the Hopkinton area, contact us today!