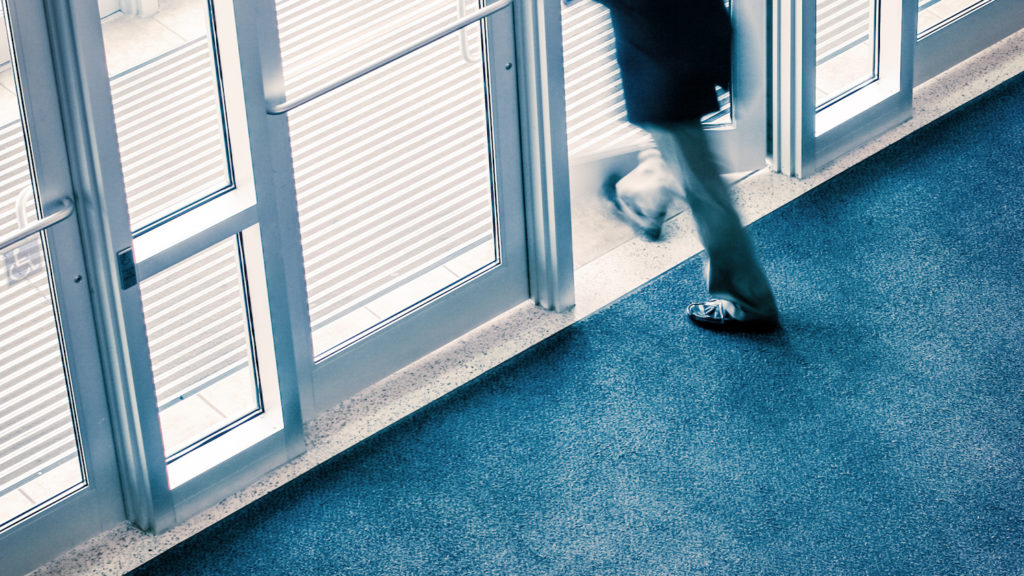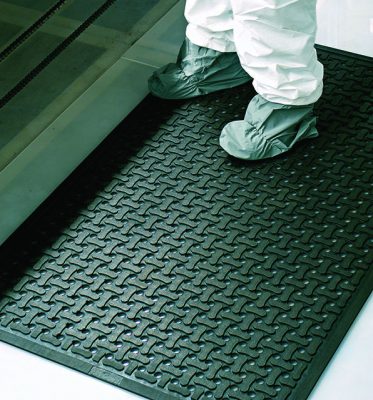 Mat Rental Programs
Keep Your Facility Safe & Clean
Our mat rental service helps keep your floors and entrance areas clean by trapping water and dirt from getting tracked into your business from outside or from other work areas.
Our comfortable floor mats are perfect for high-traffic paths or spill-prone areas like kitchens, break rooms, vending machines, or drinking fountains. 
General Linen Service can also put your logo on mats to reinforce safety messages or help brand your company.
Mats Impact Safety & Productivity
Improve safety in your workplace by protecting your customers and employees from slips and falls with our wide variety of floor mats. General Linen Service's heavy-duty mats secure high-traffic areas while smaller mats prevent accidents throughout your organization. 
You can also use mats to minimize static around computers and photocopiers.
It's All In The Details

No matter where your doormats are located or what they're used for, mats are a reflection on your business. 
In order to present a high-quality image, entrance and floor mats need to be professionally cleaned on a regular basis. Otherwise, they tarnish your company's image and contribute to safety and health issues.
General Linen's door mat rental programs help you make a statement about your business to your customers. Our high-quality, well-maintained rental mats reduce your floor maintenance costs while offering a wide variety of sizes, styles and colors to meet any need. Simply put: General Linen's floor mats look good and work as hard as you do.  Consider us for all your floor mat needs:
Outside Door Mats
Comfort Flow Mats
Commercial Entrance Mats
Door Mats
Entrance Mats for Business
Rubber Floor Mats
Kitchen Floor Mats
Industrial Floor Mats
Types & Styles of Mats Available from General Linen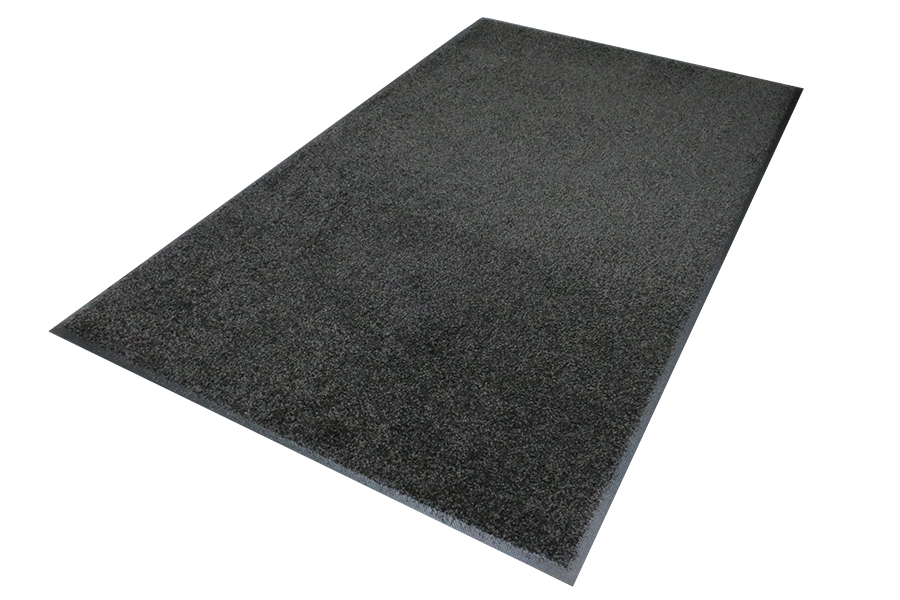 Available Colors: Black, Dark Granite and Brown in Sizes: 3×5, 4×6 and 3×10
Entrance Mats
These mats feature a slip-resistant rubber backing and a solution-dyed carpet surface. Entrance mats like these are designed to stop dust, dirt, and moisture at your door and provide a safe walking surface, helping employees and customers avoid slip and fall accidents.
Resilient – High-twist, heat-set nylon resists crushing to better trap dirt and extends the useful life of the mat
Fade-Resistant – Solution-dyed nylon is fade-resistant and impervious to bleach
Safe – Certified high-traction by the National Floor Safety Institute (NFSI)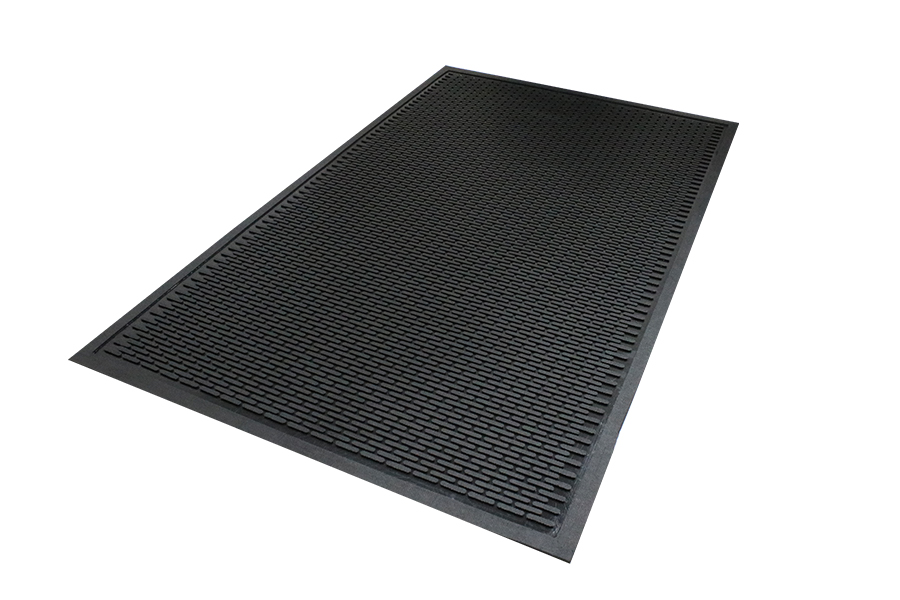 Available Sizes: 3 x 5 & 4 x6
SuperScrape Mats
These mats feature molded tread surface that scrapes tough dirt and grime from shoes. Just like it says in the name. These scraper mats are ideal for outside areas or even better as slip-resistant mats in wet areas.  With our New England winter weather, it's always a good idea to keep these types of mats in high-traffic areas.
Clean – Surface cleats effectively remove and trap dirt and sand below shoe level to prevent tracking
Safe – Slip-resistant even in wet environments; certified high-traction by the National Floor Safety Institute (NFSI)
Durable – Grease/oil proof and chemical resistant
Easy to Clean – Lightweight flexible design ensures easy handling and cleaning (shake off soil and hose off); can be commercially laundered or autoclave sterilized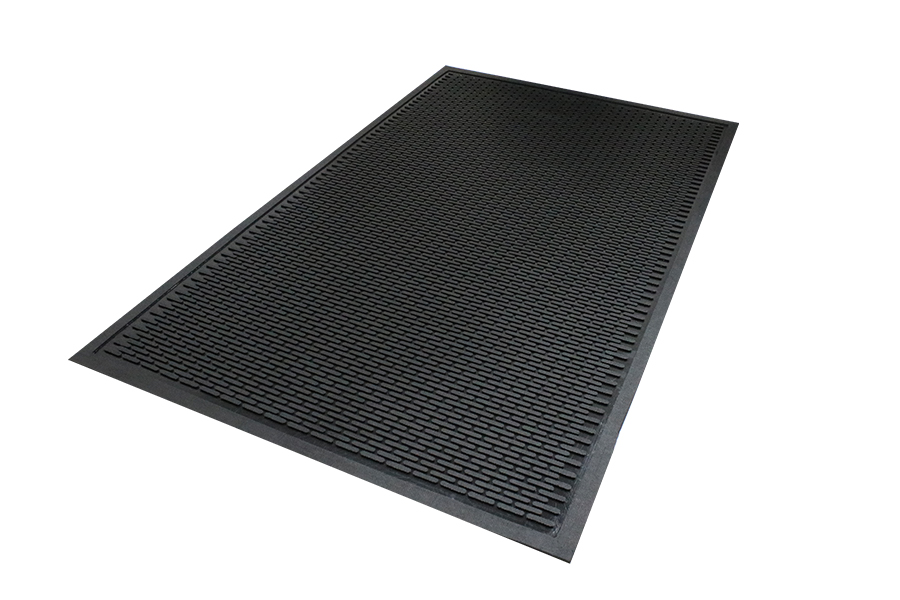 Available Sizes: 2 x 3, 3 x 5, 3 x 9
Comfort Flow Mats
These mats are ideal for wet areas like kitchen areas, or locations where you'll have chemicals, grease, oil or other moisture concerns. This is a flow-through mat that also offers anti-fatigue properties to keep your employees comfortable when standing for long periods of time.
Clean – Drainage holes allow liquid to flow through; lifetime anti-microbial treatment prevents odors and degradation of the mat
Safe – Beveled edges provide a safe transition from floor to mat; certified high traction by the National Floor Safety Institute (NFSI)
Comfortable – High-density closed-cell nitrile rubber foam provides excellent anti-fatigue qualities
Versatile – Grease and oil proof; chemical resistant; welding safe
Easy to Clean – Lightweight flexible design ensures easy handling and cleaning
What Does a Mat Rental Program Include?
Similar to our linen management and uniform rental programs, we provide the different mats you need for your business. Then, on a regular basis, we pick up the dirty mats and replace them with clean mats. We do this throughout your facility so you don't have to worry about a thing.
Many customers have different types of mats throughout their business. Restaurant customers may have classic entrance mats at their entrance and scraper mats or comfort flow mats in and around kitchen and dishwasher areas. Healthcare and medical facilities also often require a variety of mats for the different areas of their buildings.