Food Service + Restaurant Uniforms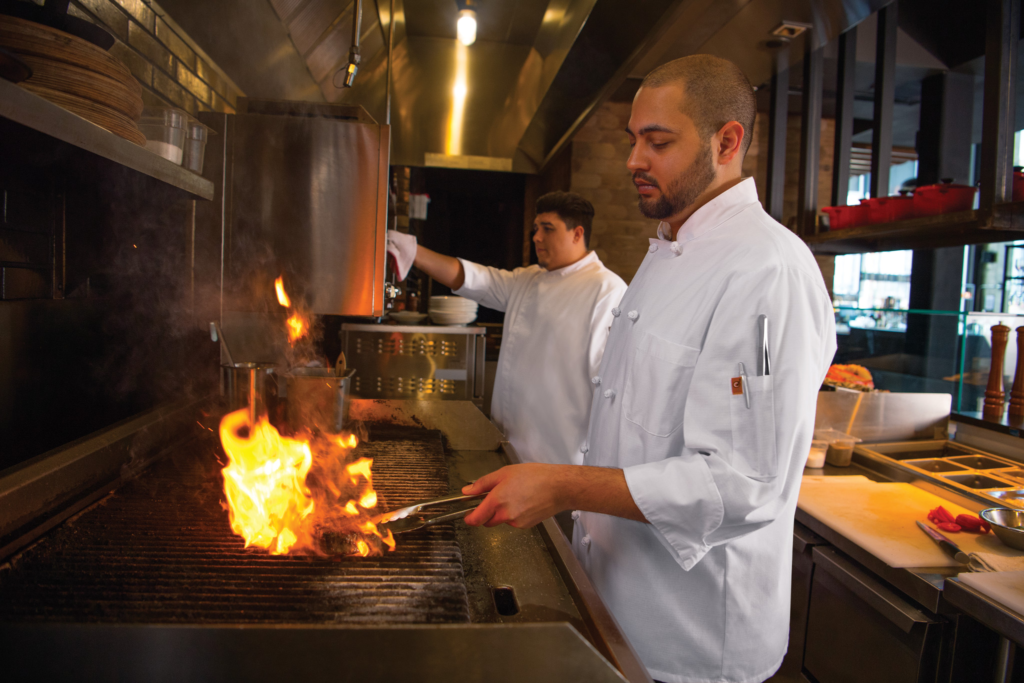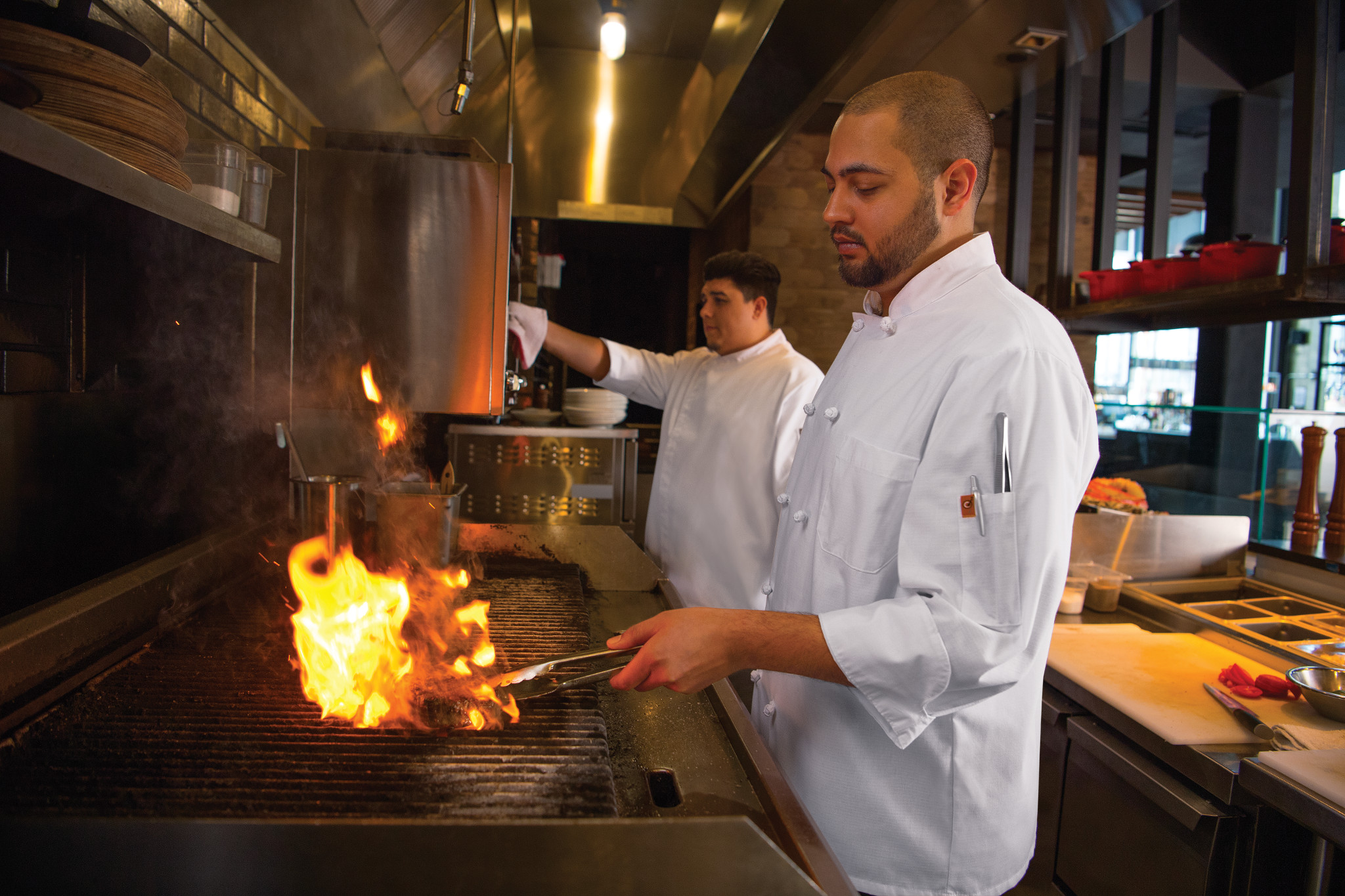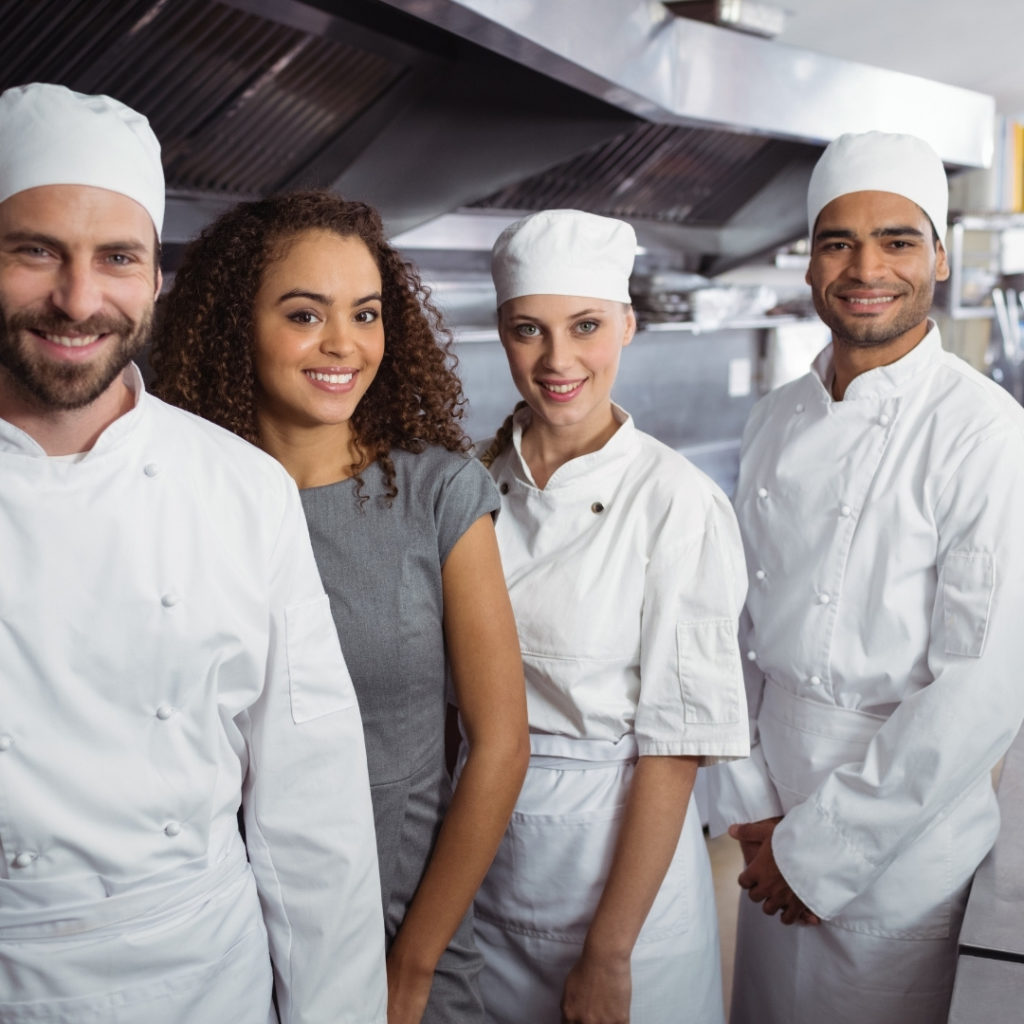 Trust Our Food Service Uniform Program for the Highest Quality Garments + Service
In a restaurant or foodservice setting, your attire should look professional, while adhering to food safety laws and regulations. We offer plenty of quality uniform garments and apparel that are guaranteed to keep your staff looking presentable and feeling comfortable, even in the kitchen
Restaurant Uniform Garments
We provide a wide selection of food service uniforms and apparel, from aprons to chef coats, that will keep your employees safe, comfortable, and looking professional in the workplace.
Each week, we'll pick up worn uniforms and garments, delivering fresh, clean items for your employees to wear. We'll take care of the laundry from proper restaurant laundry processes and detergents to steaming, ironing and folding to prep for delivery back to you.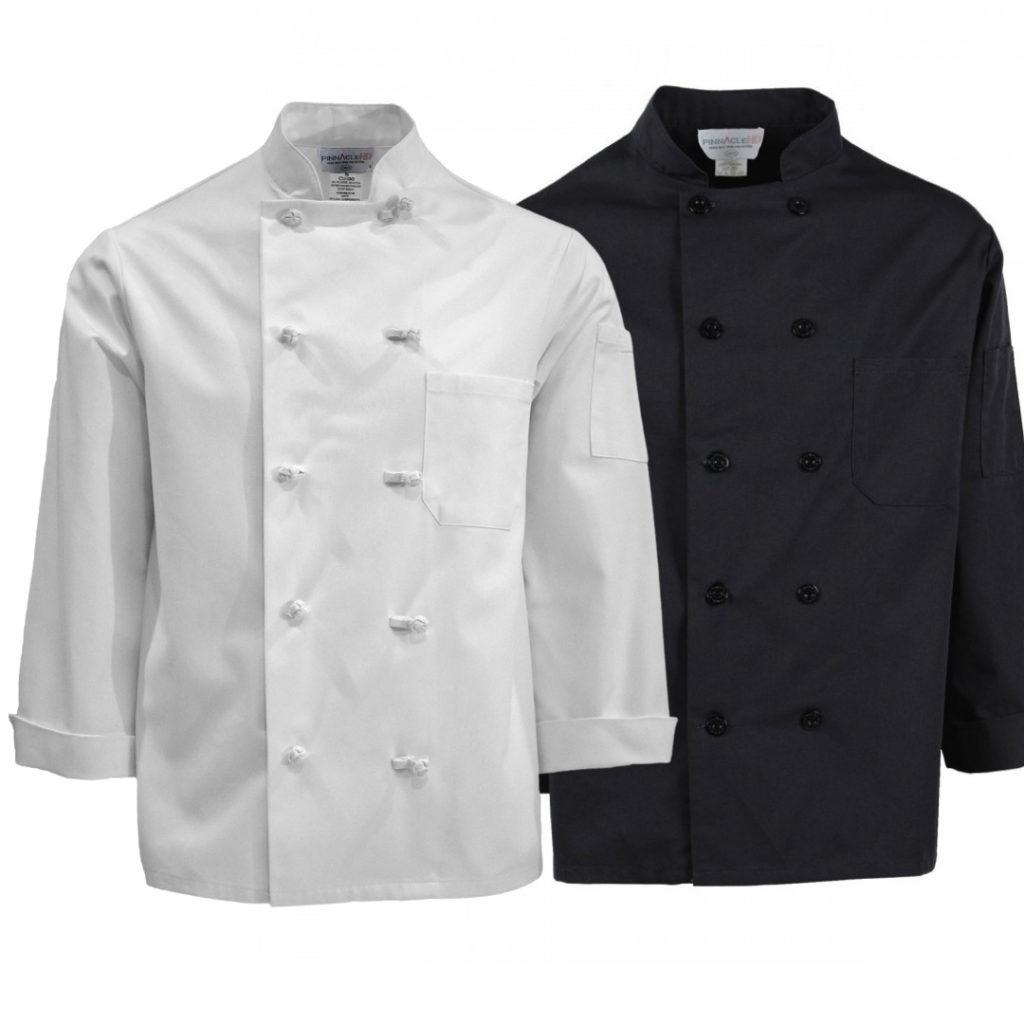 Chef wear garments will improve your image whether they work in an open kitchen or simply come out to visit with guests. Dress your chefs to impress, and help instill a sense of pride in their culinary magic.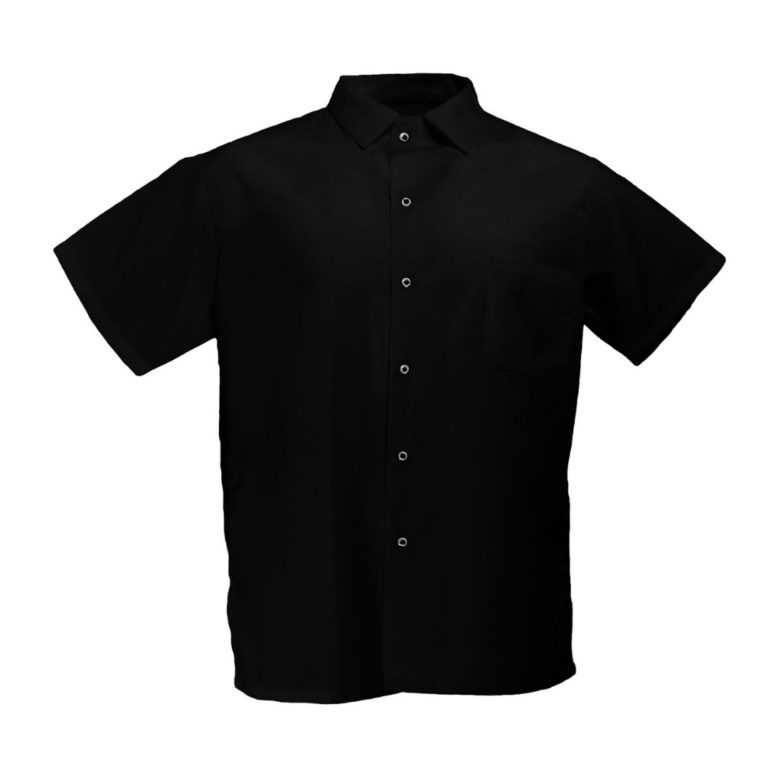 Your kitchen staff works hard and needs to be able to move freely throughout the kitchen. We'll work with you to create a high-quality, comfortable uniform with chef pants, chef coats and other workwear to keep them looking good and safe on the job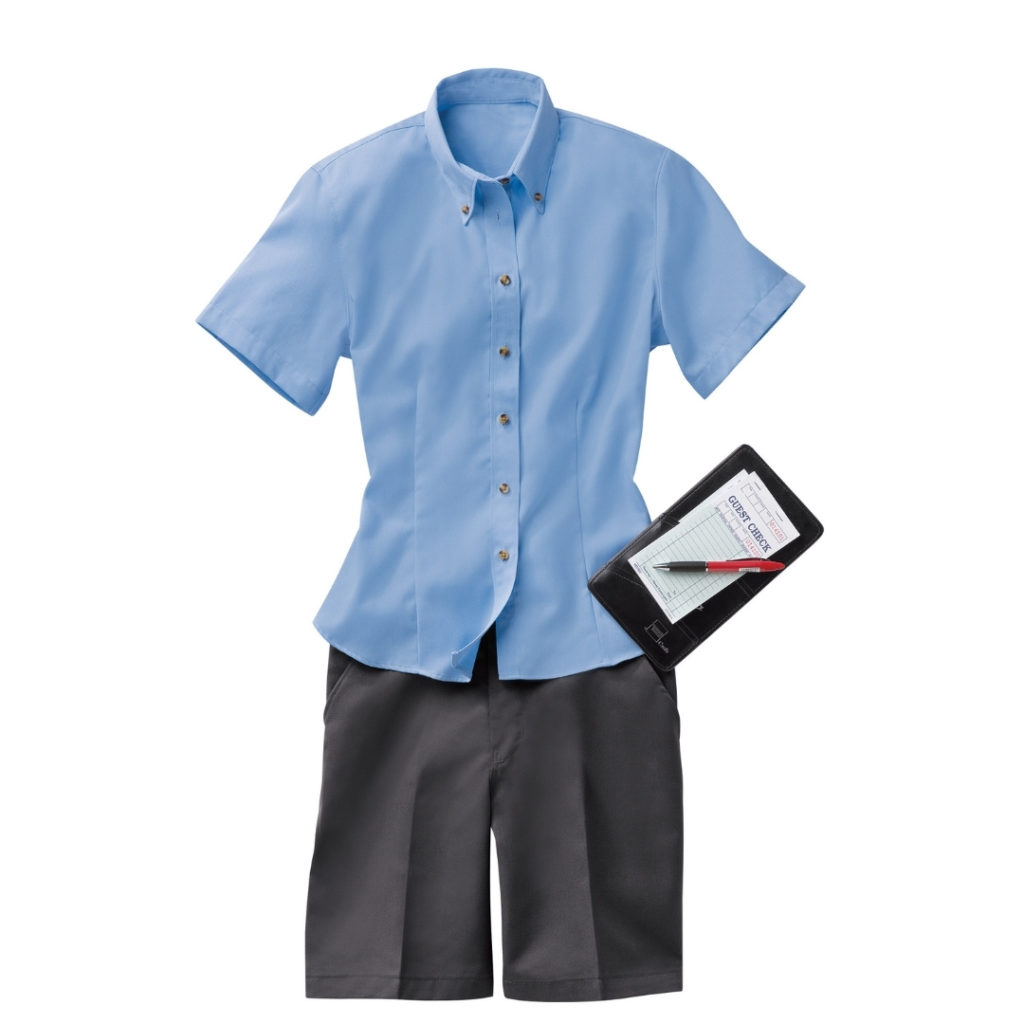 Servers & Front of House
First impressions matter, especially in your foodservice business. We'll help keep your employees dressed to impress with branded uniform shirts, aprons, pants, and more.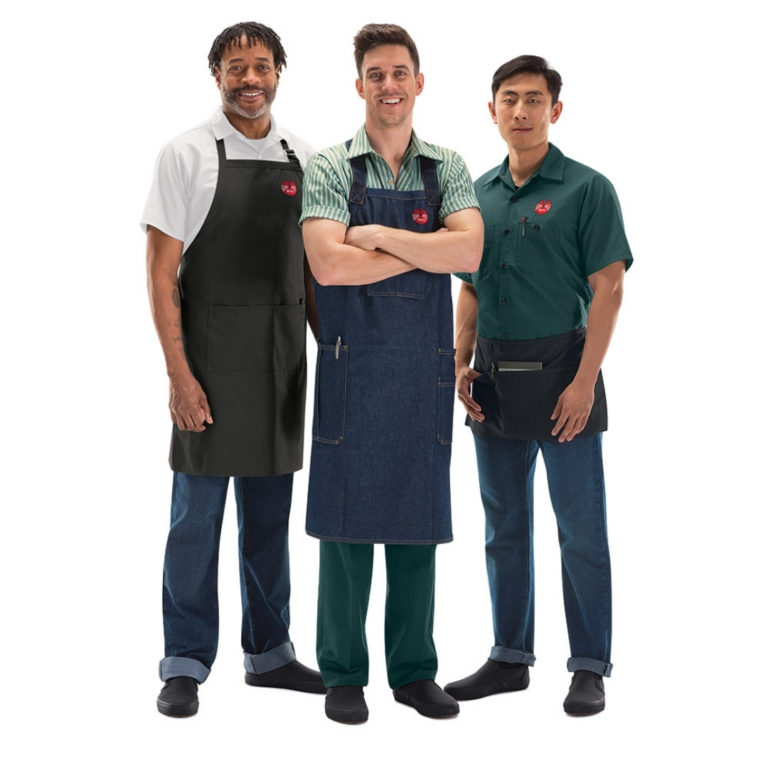 Aprons available in several colors are great for restaurant staff and chefs, even baristas, bartenders, and other front-of-house employees.
Keep Your Facility Clean With Floor Mats, Towels, Mops & More
Food service isn't just about the uniforms – it's about your facility, too! It's important to ensure that your facility is hygienically clean and contributes to your customers' overall dining experience. In addition to uniform rental, General Linen offers customized facility service programs based on our customers' unique needs. We offer product rentals from microfiber mops and towels, to floor mats.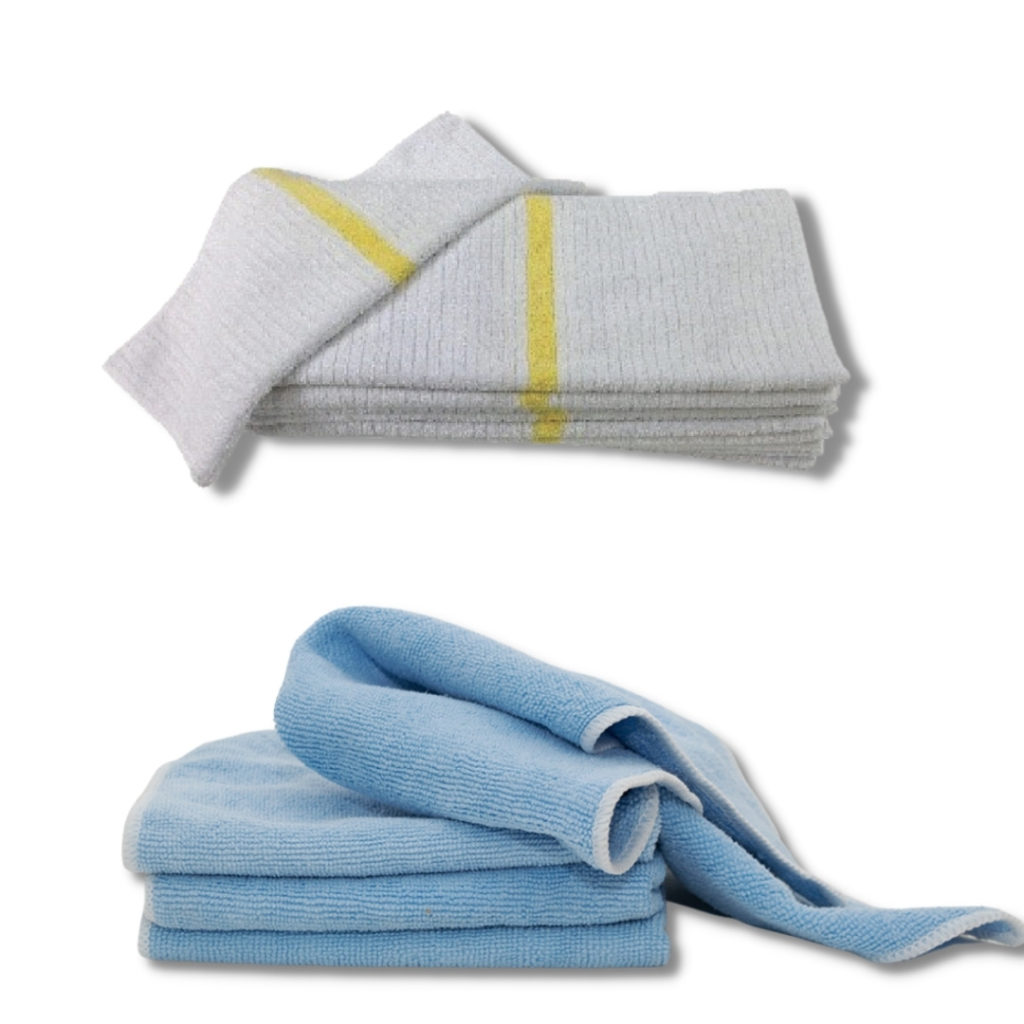 Kitchen & Bar Towels
We offer a selection of cotton and microfiber kitchen and bar towels to help keep your tables, bar tops and kitchen surfaces clean and sanitized.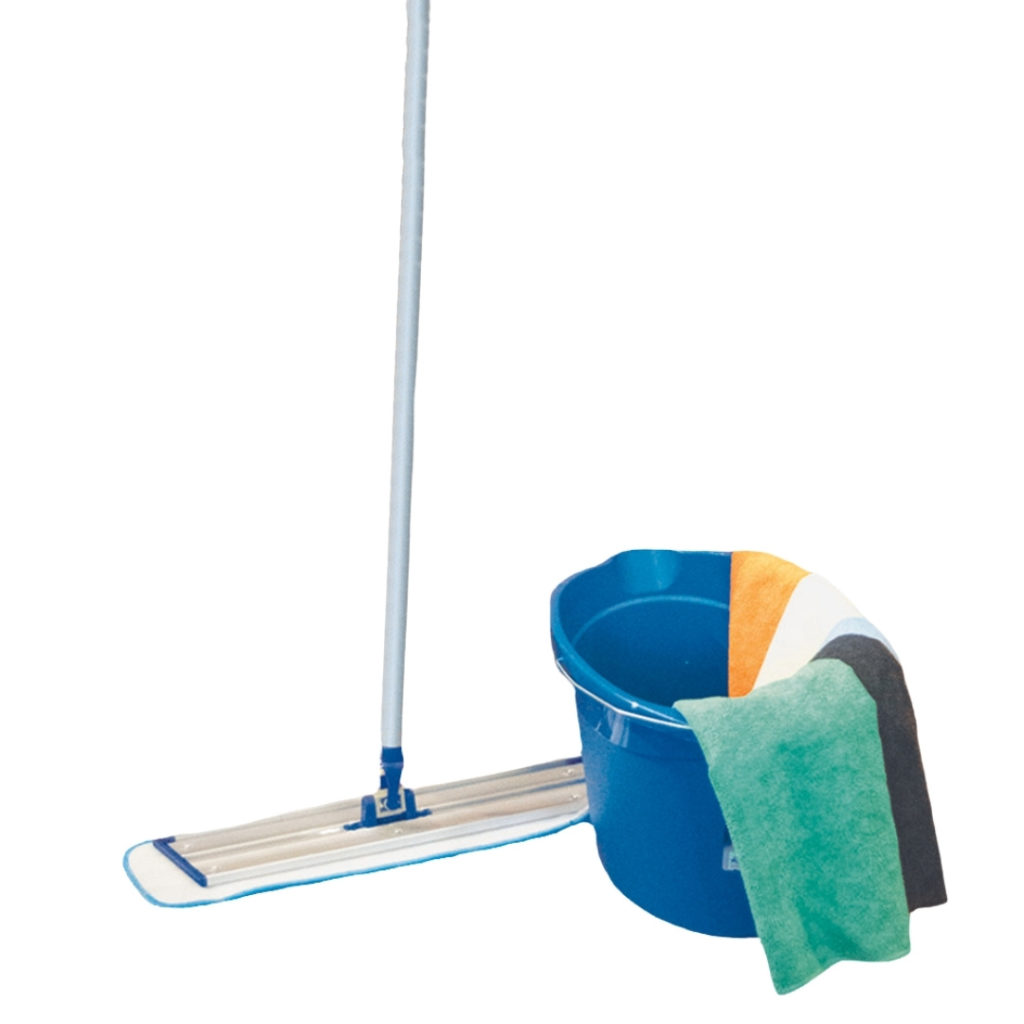 Microfiber Mops
Our advanced mops contain microscopic fibers that absorb up to six times their weight in water, all while attracting and holding dirt and dust without the use of chemicals. Learn more about Microfiber Mop Rental Programs here.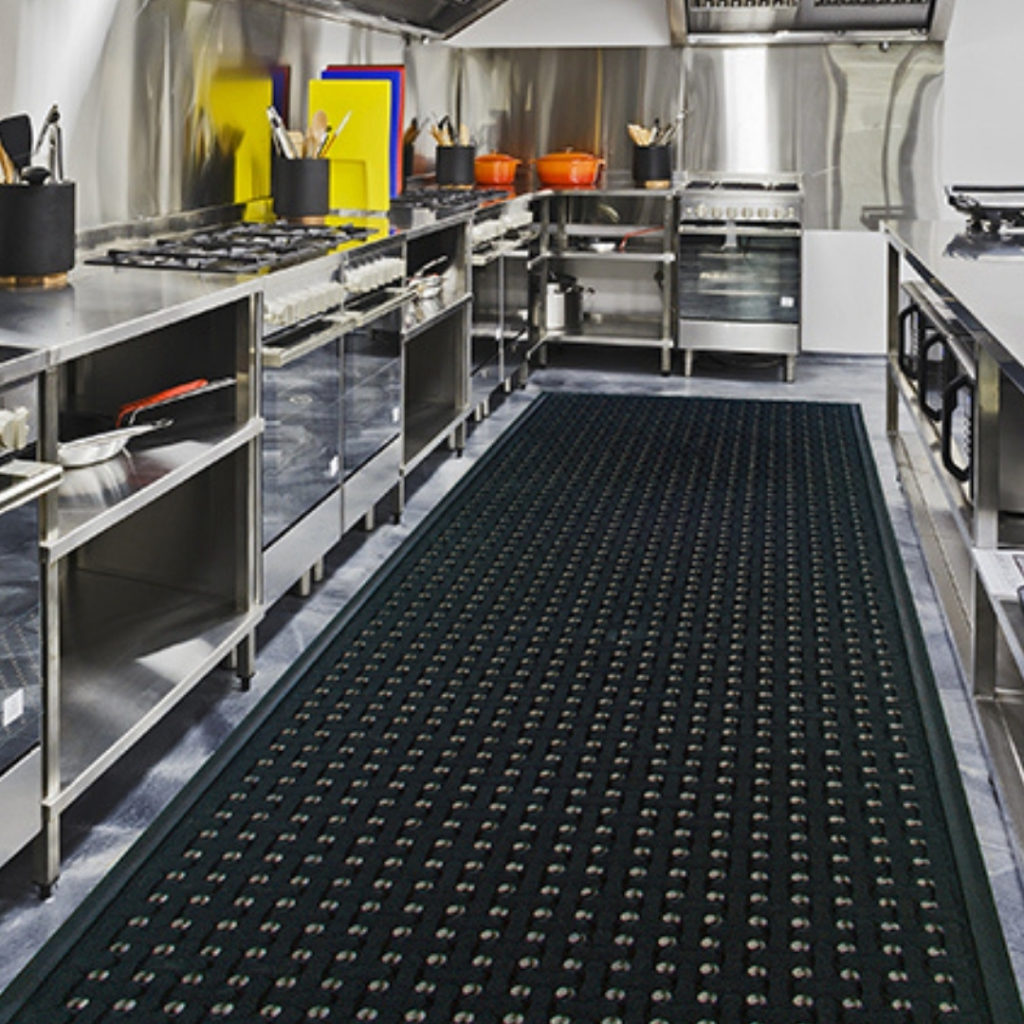 Kitchen Floor Mats
Entrance and floor mats help make an impression, keep your workplace clean, and even keep employees safe. We can help you with everything from custom logo entrance mats, to entrance and safety mats for your kitchen floors and more. Learn more about Mat Rental Programs here.