Restaurant Linen Services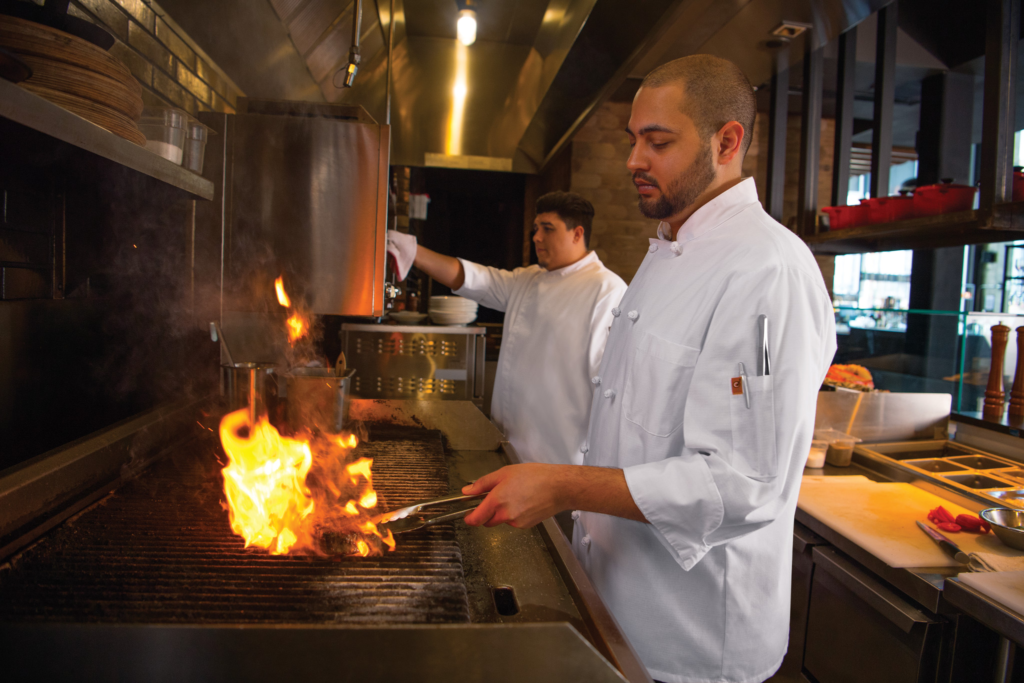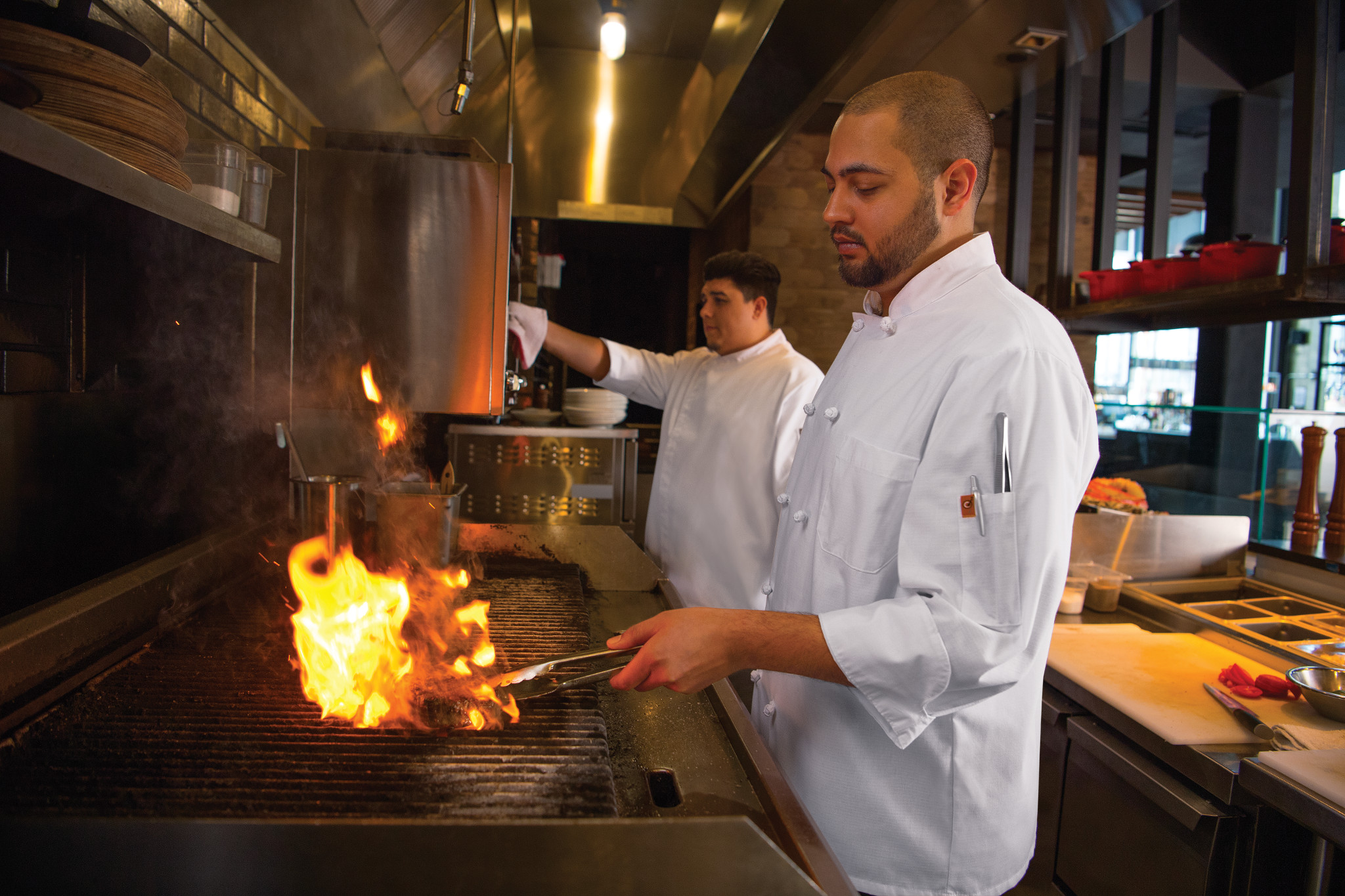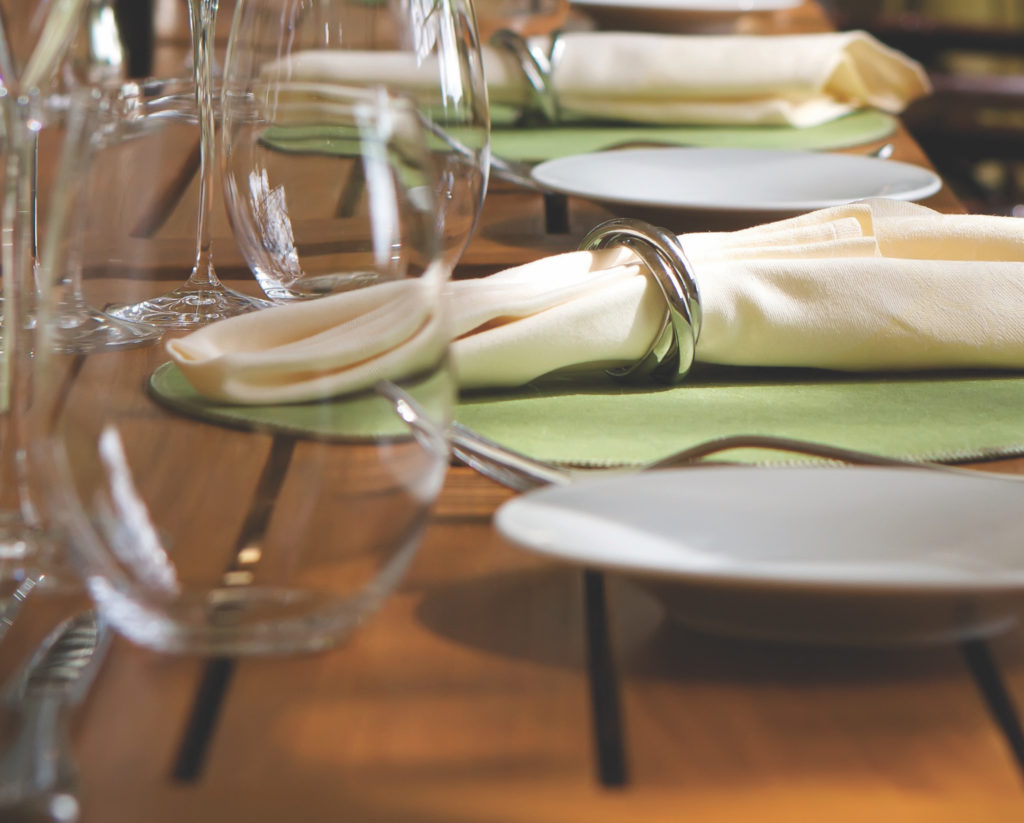 Restaurant and Kitchen Linen Programs
Restaurant tablecloths and napkins are some of the very first things that make an impression for your guests. General Linen Service is one of the largest linen and uniform management companies in New England. We've had the honor of working with local restaurants, bars, breweries, and more for decades. While the past 18 months have been a challenge to local restaurants, we're here to offer flexible linen rental and management programs to keep your business looking and running its best.
Table Cloths, Napkins, Bar Towels & More
Our restaurant rental programs include linens with a variety of tablecloth sizes, styles, and colors, along with napkins, kitchen & bar towels, and more.
Along with quality restaurant linen management programs, we can help you create a uniform program for your chefs, kitchen staff, servers, bartenders, and more.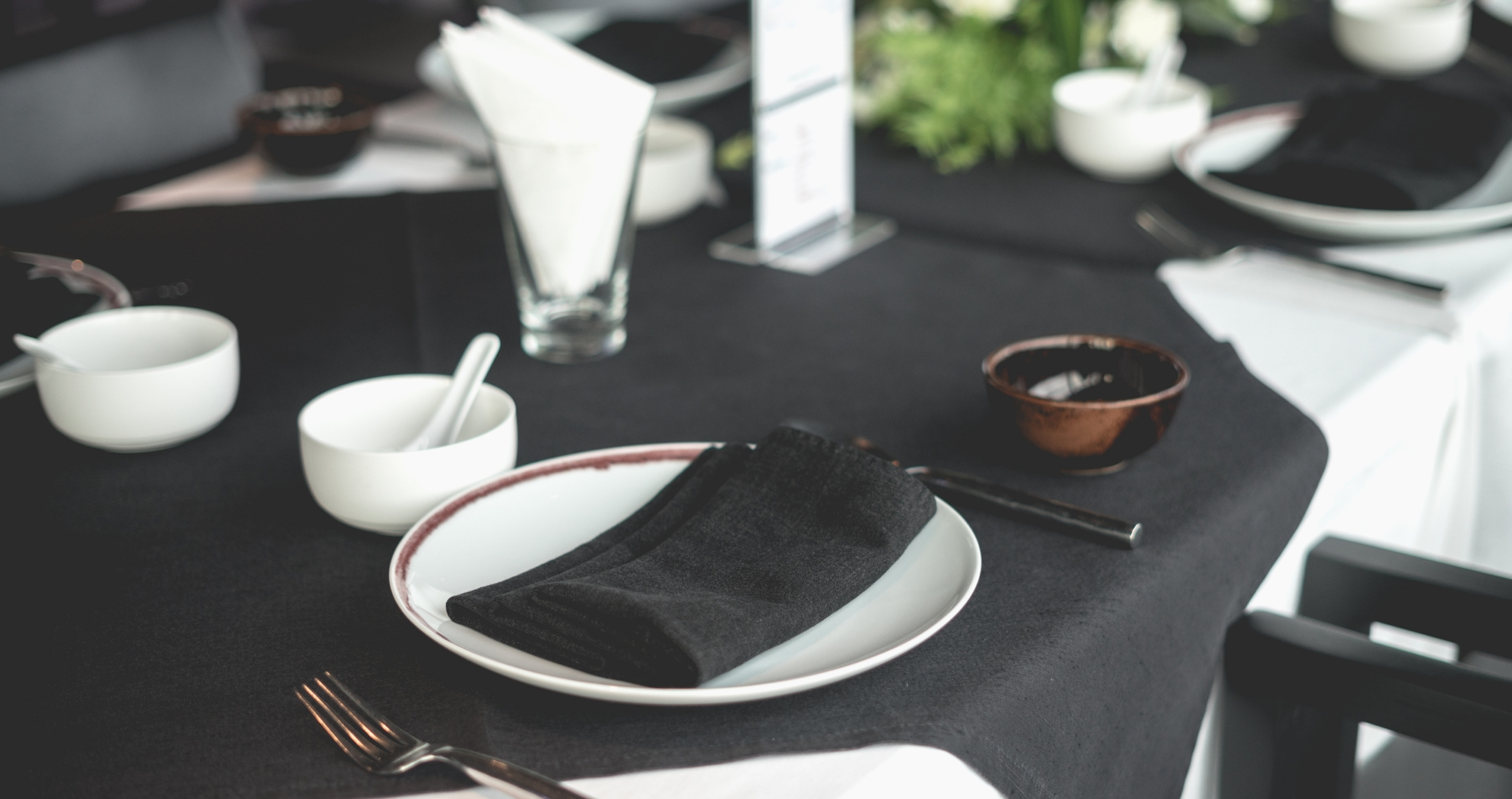 Tablecloths & Napkins
Choose from a variety of sizes and colors to match your restaurant decor. Crisp, clean linens make a great first impression for your guests.
And, we monitor your inventory to ensure you always have the right mix of linens on hand for your establishment.
Whether keeping the kitchen and prep areas clean, to polishing glassware or other guest areas, we provide a selection of cotton or microfiber towels.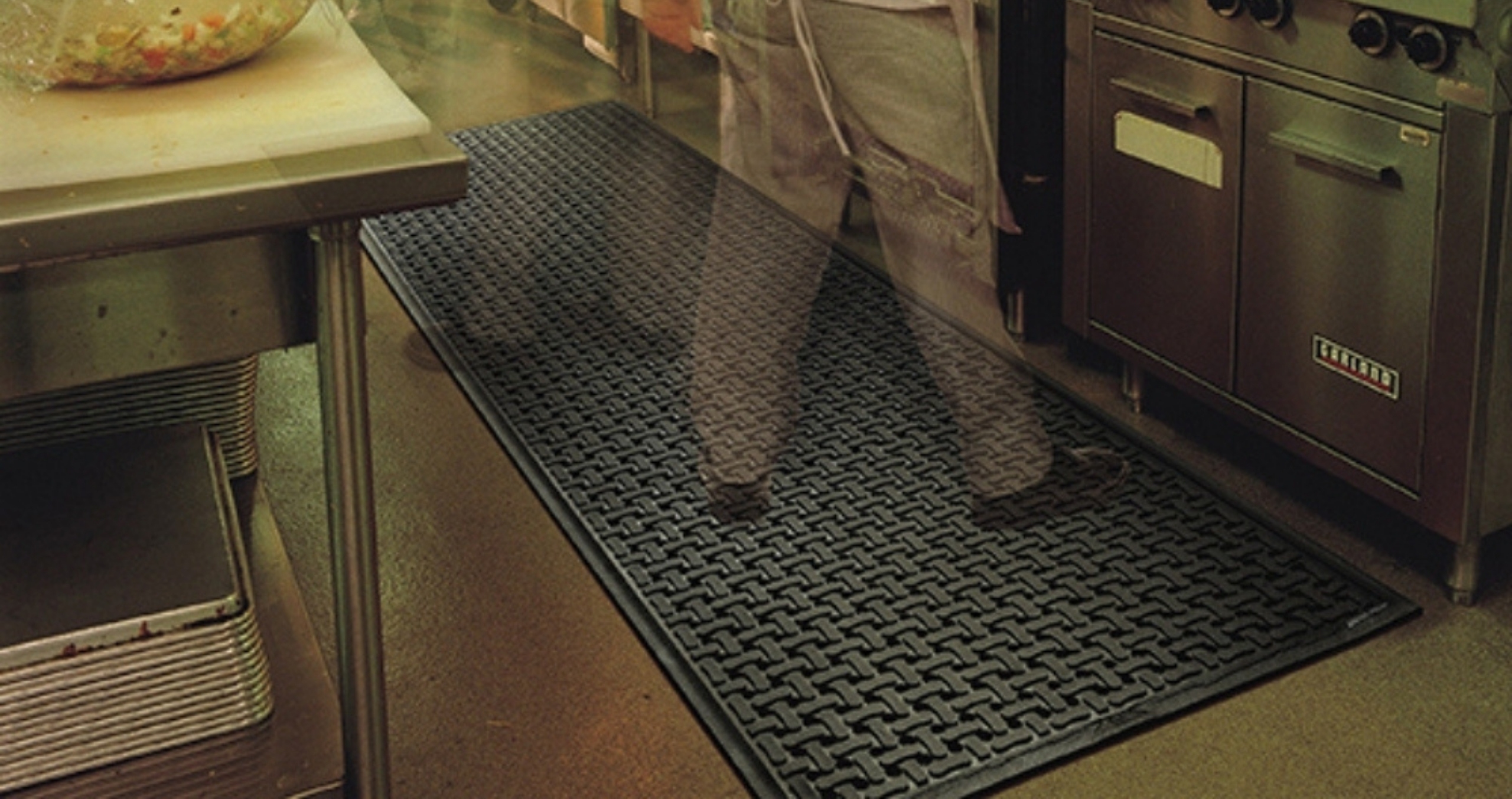 Floor & Kitchen Mats
Logo entrance mats help make a great
impression and keep your facility clean from dirt and debris. Kitchen mats keep your staff safe from slip and fall accidents when moving around during their shifts.  Learn more about our floor mat rental options.
How Our Restaurant Uniform & Linen Rental Programs Work
You will have a Route Representative and Customer Service Special list dedicated to your account. This provides consistent communication and people who get to know your business.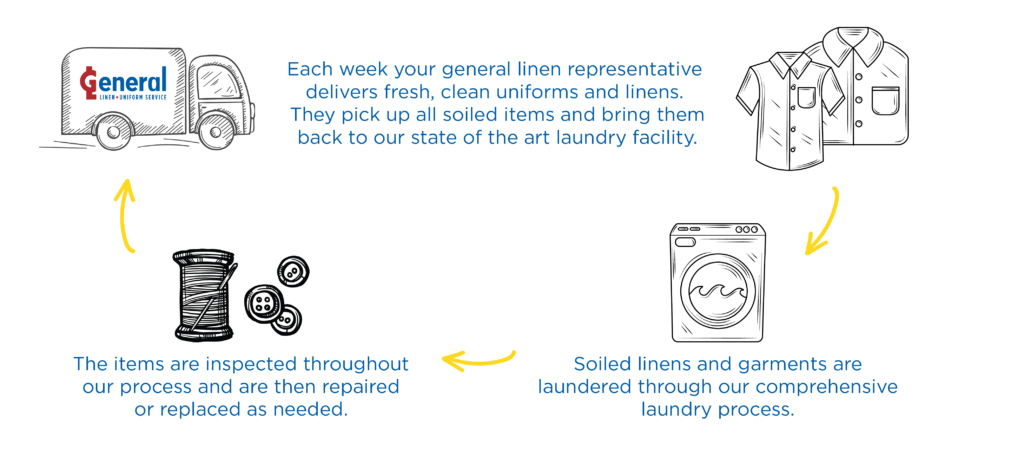 What's Included In a Restaurant Linen Program?
When we're working with a new restaurant customer, we'll work with your chef or restaurant manager to outline the styles, colors, and quantities of the linen supplies you need. Then we deliver those linens to you within the timeframe for your program to start.
Whether you need deliveries once or twice a week, we manage to the inventory level you need, making sure clean linens are delivered when you need them.
How Do You Bill for Your Linen Management Programs?
We bill based on your inventory level. Our route service representatives make sure you always have the right quantity of items on hand. As linens and other products are delivered, we monitor inventory, replenish and bill based on what was used. You can access your information online, too! 
Our restaurant linen management programs ensure consistent deliveries to your door, clean and ready to impress. 
Contact us today to learn more about our restaurant linen management programs.