Linen and Uniform Service in Portland, ME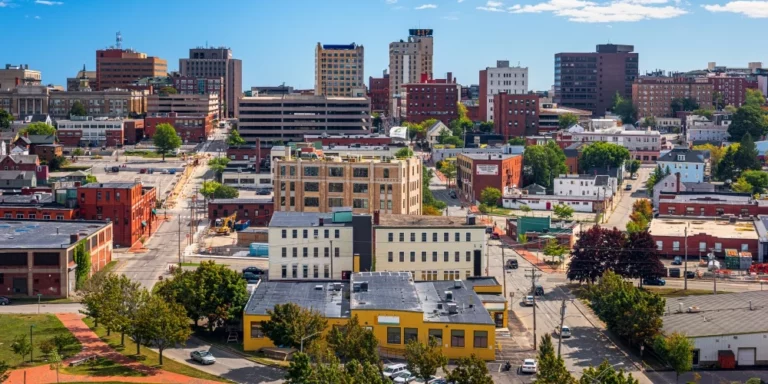 If you're a business in Portland, ME in need of linen and uniform service, there are many options available. However, for the most reliable provider in New England, choose General Linen! Here's what we have to offer:
As a leading linen management solutions provider in Portland, ME, General Linen delivers a wide range of services, such as linen rental, laundry, and delivery, ensuring your business is always stocked with the linens it requires. Our linen management solutions save you time and money, with our team of experts working with you to develop a tailored plan that meets your specific needs.
Our dining linen program offers an extensive selection of items, including tablecloths, napkins, and bar towels. We ensure your linens are consistently clean, pressed, and in top condition. Our routine pickup and delivery service ensures you have the linens you need, when you need them.
Understanding the distinct requirements of the lodging industry, we supply a comprehensive range of linens to fulfill those needs. Our offerings feature bed linens, terry towels, and more to keep your facility fresh and inviting for guests.
General Linen provides a varied collection of linens for medical facilities, comprising patient gowns, scrubs, sheets, and towels. Our linens use materials that are long-lasting, comfortable, and low maintenance. Additionally, we provide specialized infection control laundering services.
Our uniform solutions equip your staff with polished and well-kept uniforms. We provide a vast selection of garments, such as shirts, pants, lab coats, and more. Our program is adaptable, enabling you to select the quantity of garments needed and the frequency of servicing.
General Linen also offers an extensive range of uniforms for medical facilities. Our apparel meets the particular needs of medical professionals, ensuring protection from spills and stains, durability, and comfort. Our medical clothing options encompass scrubs, lab coats, patient gowns, and more.
We supply a diverse array of uniforms for catering and lodging businesses, including cook shirts, chef coats in black/white with either plastic or knot buttons, and cook pants.
Recognizing the unique demands of industrial and manufacturing companies, we carry a wide variety of garments specifically designed for these sectors. Our garments are made from hard-wearing materials that can endure the challenges of industrial work while keeping employees safe and comfortable.
General Linen also offers maintenance shirts and polos for direct purchase, as well as industrial pants.
Register for Linen and Uniform Service in Portland, ME Today!
For more information about our linen and uniform service in Portland, ME, please don't hesitate to get in touch with us. Our team of experts will happily answer any questions and help you explore your options. Call us today at 1-800-582-7209 or complete this form for a complimentary quote!