Medical Scrubs – A Healthcare Necessity
Over the last few years, many of our healthcare customers have experienced the benefits of GenMed's hygienically clean laundering service, while eliminating the disadvantages of home-laundering. No matter what you do in healthcare, having high-quality medical scrubs will not only ensure staff safety but will also have them looking and feeling their best.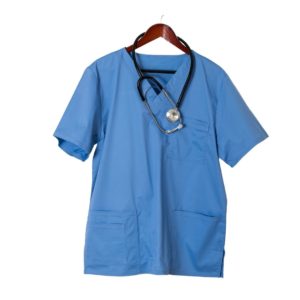 How Does It Work?
When you sign up for a scrub rental program through GenMed, you get nothing but the best scrubs possible. Our hygienically clean processes ensure you have germ-free garments ready for each and every shift.
Residential washing machines simply do not have the power and are not made to make garments hygienically clean. In addition to having fresh garments for every shift, your staff won't need to worry about laundering garments or taking anything home with them.
Get Hygienically Clean Scrubs Today
Getting hygienically clean scrubs for your team is just a phone call away. Contact us today, we are looking forward to hearing from you!