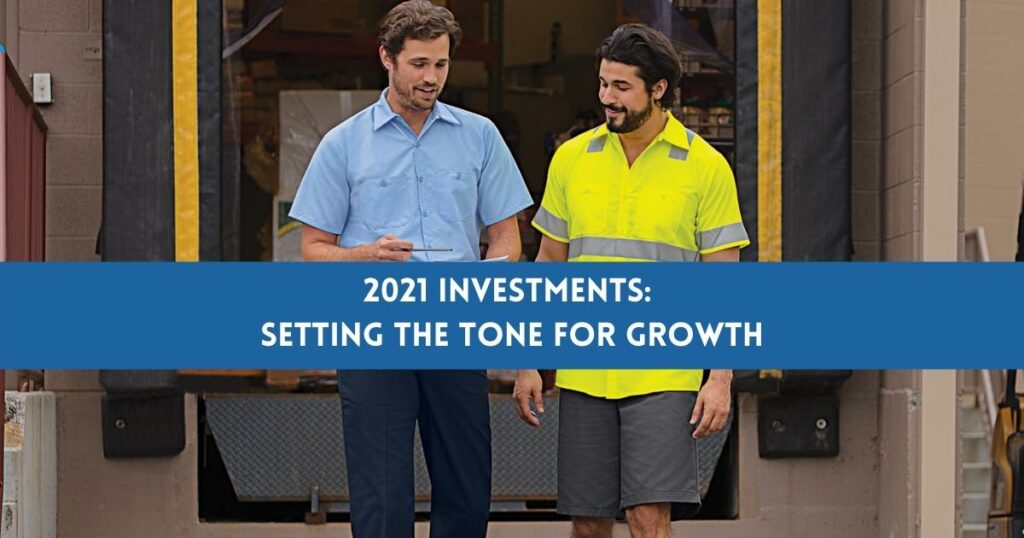 The Key To The Future at General Linen
It's no secret that nearly every business has faced challenges over the last two years. In fact, 37% of small businesses in New England closed due to the Coronavirus. (BostonHerald). However, our leadership team took a hard look at the company, our culture and our services to pave the way for the future of General Linen + Uniform Service. After all, having been in business since 1938, we've seen our fair share of economic ups and downs. Along with our rebrand in October, we invested time in improving nearly every area of our organization including operations & efficiency, customer service, and workplace and culture for our employees.
Improving Operations & Efficiency
Our facilities are the core of our laundering and production process, and where nearly all of our employees work. We updated our facilities and invested hundreds of thousands of dollars in updating equipment, remodeling for better flow and more.
Partnered with eMaint, a CMMS program, and created a preventative maintenance program for all of the equipment in the plant. This will ensure our equipment is well maintained!
Upgraded software so that service tickets can now be reviewed by Route Service Reps on their mobile device. This allows us to respond to customer concerns quickly
Utilized new vendor partnerships to improve the quality of detergents, wash systems, communications and overall plant operations.
Improving Service for our Customers
Customer service is everything. We've invested in technology, systems and solutions to make our linen and uniform management programs efficient for our customers. From technology to support complete, on-time deliveries, to online account management portals and little things like a phone system upgrade so customers can reach a real person, any time during business hours – we're here for you!
Updated our Linen Management Software, Alliant, to the most recent version which will offer an enhanced online portal to our customers.
Upgraded our phone system to make reaching and talking to someone who can help easy
Completed a UHF/RFID project for the garments, supporting complete & online deliveries and implemented the Service Excellence report to the service department.
Improving for Our Employees
Our employees are what make us who we are. We invested in better leadership, more training, updating our facilities, compensation offerings and more all to attract and work with great people – making General Linen + Uniform Service a great place to work now and in the future.
Hired a new Executive team, including HR, Operations, Plant Management, Office leadership and more, all to give our employees the right people to lead them into the future.
Hired, onboarded, and trained over 35 new production employees. At the start of 2021, we had 14 employees working in the production and now have over 50 GLS production employees, with an 82% employee retention from those new hires.
New training programs for our new outside sales representatives and our entire team
This is just an example of the hard work our ownership and leadership teams have invested in over the last year. There is still work to be done, but we're proud to say that we are one of the largest and most cost-effective linen management and uniform rental providers in New England. 
We are excited to see what 2022 brings. Want to learn more about our investments and how they can work for you? Contact us, we are looking forward to hearing from you!