Find the Best Industrial Work Shirts for the Job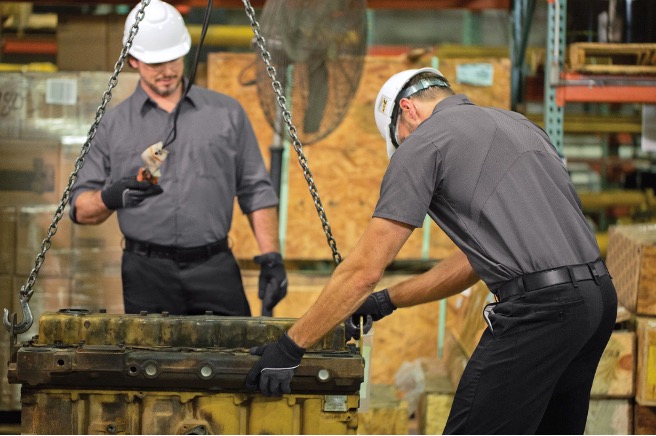 Industrial work means getting your hands dirty–and your uniform too. It's just part of the job, but that doesn't mean your team shouldn't look professional.
Working professionals have different needs from their clothing than someone who is spending most of their time at home or going out on the town. Workplace environments can also range widely; while some jobs involve mostly desk-bound activities, others involve more physical labor and dirtier conditions. With so many variables to consider, it can be tough to know which type of industrial work shirt is right for you.
At General Linen, we offer oil resistant and stain free garments. These features will protect shirts longer and make wearing them all day much more comfortable.
Need to look even more professional and boost team unity? Ask us about getting custom branded industrial work shirts. Potential clients will remember touring your facility because of the professionally outfitted employees.independent company, you know and can trust with whom you are partnering for your linen services.
Why Choose Industrial Work Shirts from General Linen?
80 Plus Years of Experience
We've been serving the New England area since 1938. Our process has been refined and evolved over the years. Not to mention, we are still family-owned and operated–meaning we know how to treat our customers like they are part of our family.
At General Linen, we've made a commitment to sustainability and doing business responsibly. That's why we go the extra mile to save water and energy wherever possible. It's our goal to leave the environment in a better place than we found it for the next generation.
Using RFID Tracking to Improve the Customer Experience
It was an easy choice to invest in RFID technology for our rental programs. This technology allows us to keep track of all of your garments making sure your entire order get delivered to you on schedule–every time. Furthermore, most national providers neglect to use RFID technology. All the more reason to work with a dedicated local company.
Supply your team with high quality industrial work shirts from General Linen! Learn more about how we can match you with the perfect shirts for your work environment by reaching out today!